B2B Sales Order Processing System
SalesPresenter is a sales order processing system for use on iPad. It enables wholesalers and manufacturers to operate and sell more effectively.
Create unlimited product catalogues, link products together, create new customer information and add a product to an order in seconds with this B2B selling app. Watch the short videos below to see how some of these features can streamline your sales process.
We integrate our B2B sales order processing app with:
Why should you integrate your system?
Integrating your back-office system to Blue Alligator's sales order processing system will save you the hassle of manually entering orders. Most importantly, it will free up time for your reps to process more sales. For example, one of our customers saves roughly "2 weeks of manual input" every time they attend a tradeshow.
Watch our integration video, this will show you how we integrate with different back-office systems and the steps to take to create an automatic sales ordering process.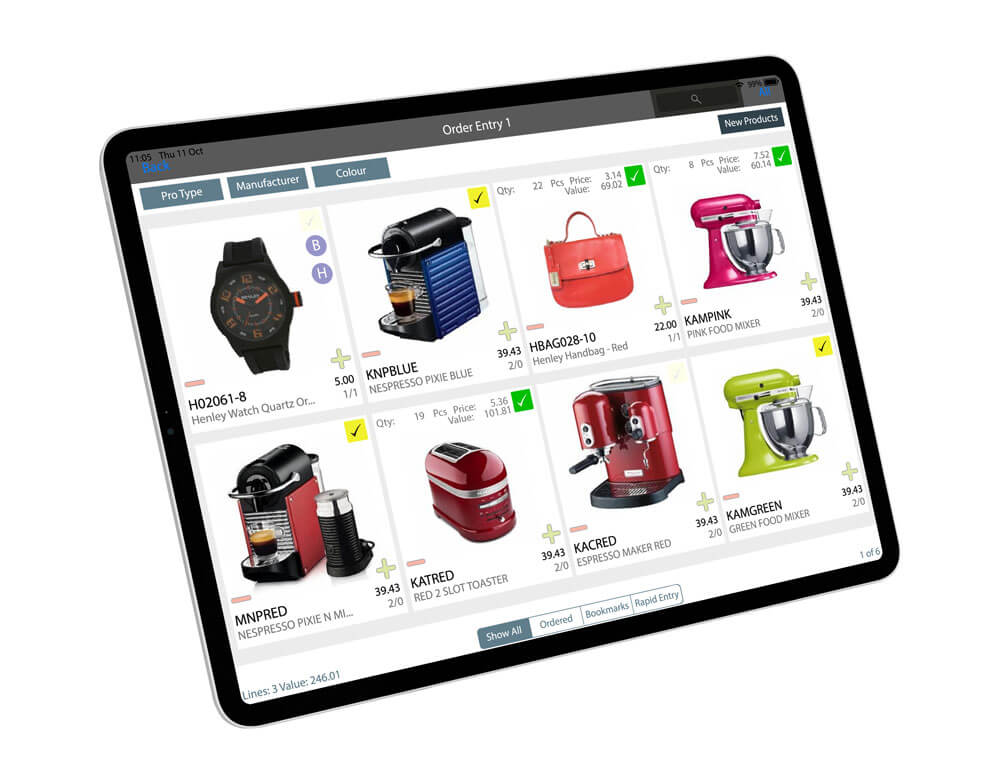 Why choose Blue Alligator for your sales order processing system?
We started the company in 1981. The vision was and still is to provide a service to wholesalers and manufacturers. Andy Blane and Ted Wood established Blue Alligator as a consultancy specialising in implementing the SaFeS ERP.
Since then we have modernised and created our own apps that have helped thousands of businesses throughout the years. In other words, we have the experience and knowledge needed to help your systems flow the way they should.
Find out how our B2B selling app can help your sales team thrive today.