SalesPresenter integrated with your ERP system means that your sales team have up-to-date relevant information (including stock availability). Your sales reps can now have unlimited catalogues right at their fingertips. Once a sales order is taken it is automatically fed into your ERP system, avoiding wasteful admin time and costly mistakes.
Works Offline
You can still take orders at trade shows or on the road and upload orders as soon as there's wifi.
Accurate Figures
Up-to-date stock figures so reps can be certain that order lines will be fulfilled.
User-Friendly
Sales reps love Blue Alligator systems. It's easy to use interface (and in addition, multilingual).
How can you take orders easier at trade shows?
Using an offline order taking application such as SalesPresenter will improve your productivity on the road and at tradeshows. Increase your orders and customer base with the ease of finding the products you want and placing your order in no time at all. Cut out paper orders and go digital today!
To see what service will best suit your company see below for our YouTube channel and also our products page for SalesPresenter, CloudCart and ImportBuyer!
Segment your products into categories (family codes), such as; brand, product type or style. Customise your own family codes that best suits your company and the products that you sell.
Take me there
Take me there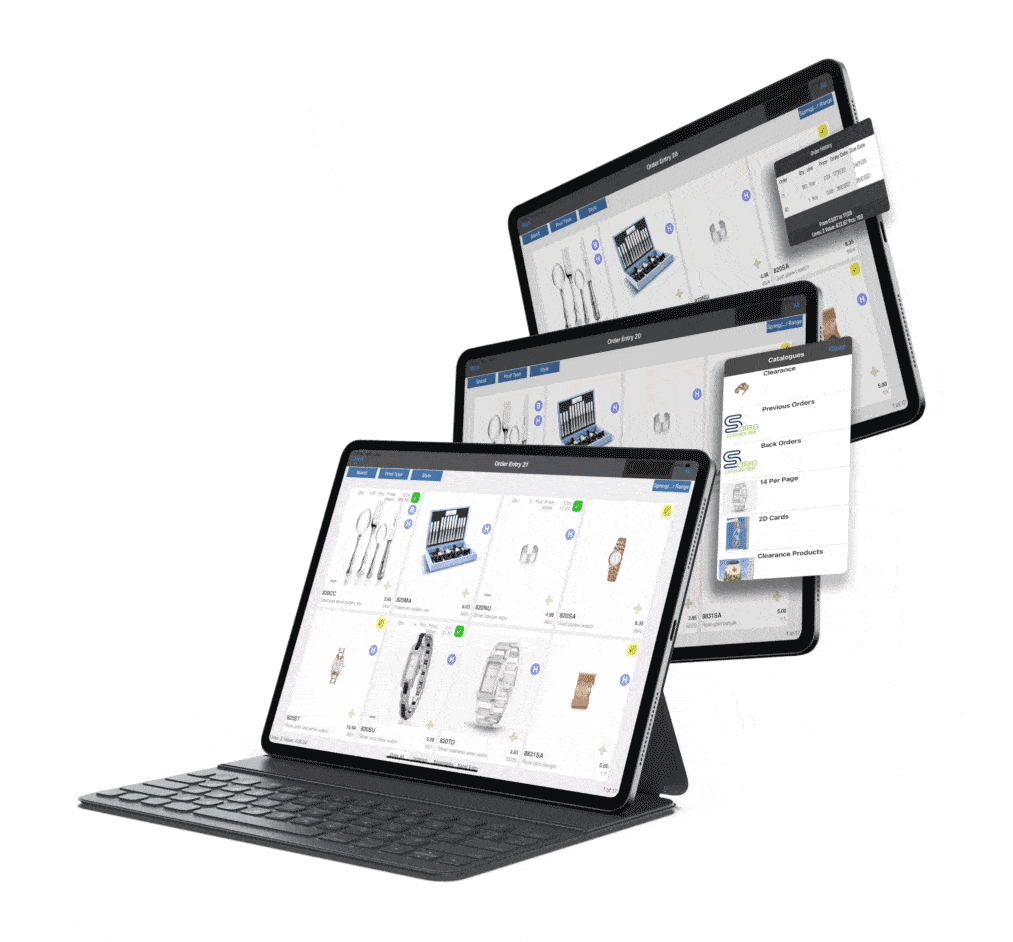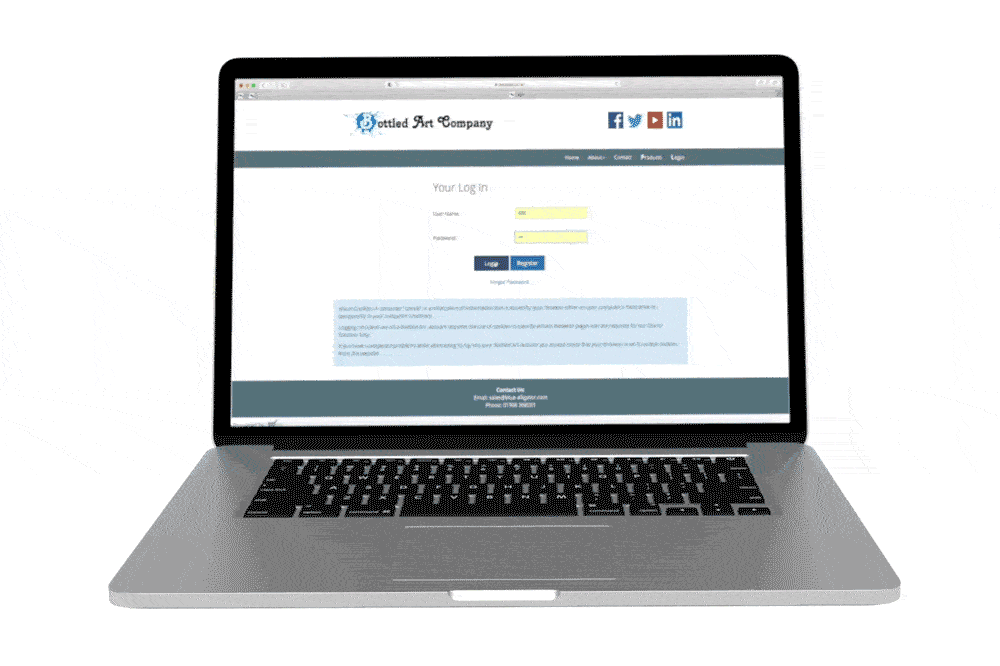 CloudCart (B2B e-commerce)
Log in anytime, anywhere on your laptop or PC as long as you have an internet connection. CloudCart uses the same data and interfaces as SalesPresenter making the process easier to navigate through the online e-commerce.
Take me there
Take me there