Additional Mapping Module
Plot Your Customers On A Map
Plot your customers on a map and have all the companies details saved such as delivery addresses and more.
Get directions to your customers by utilising SalesPresenters additional mapping module.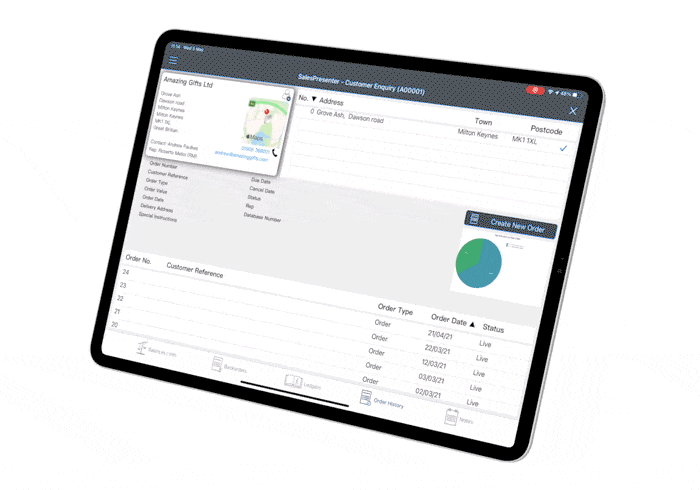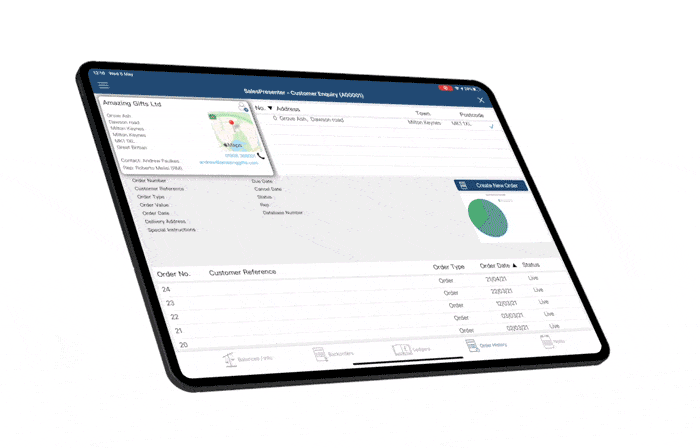 See Surrounding Customers
View surrounding customers on your journey to make use of every opportunity.
Give your reps the freedom to find and generate extra orders on the route.
Never miss an opportunity again.
• See customer locations on a map. Searching for a range of customers will drop pins on the customer address.
• See accounts in a certain radius from your customer's location.
• Plan your route and see where customers will be on your journey.
Contact us
Contact us