The Alternative Handshake Rep App
Need a new sales rep system? Blue Alligator has over 30 years of experience automating the way sales reps take orders. Our first-to-market app SalesPresenter has been integrated into a powerful backbone for thousands of businesses automating the way they take orders.
Take a look below at some of our key benefits:
Show visually appealing catalogues.
Enhance your search with family codes and catalogues to demonstrate a focused sales presentation.
Products previously purchased by each customer can easily be shown as a catalogue. In addition, simply enter a search phrase to find products.
Contact Us
Contact Us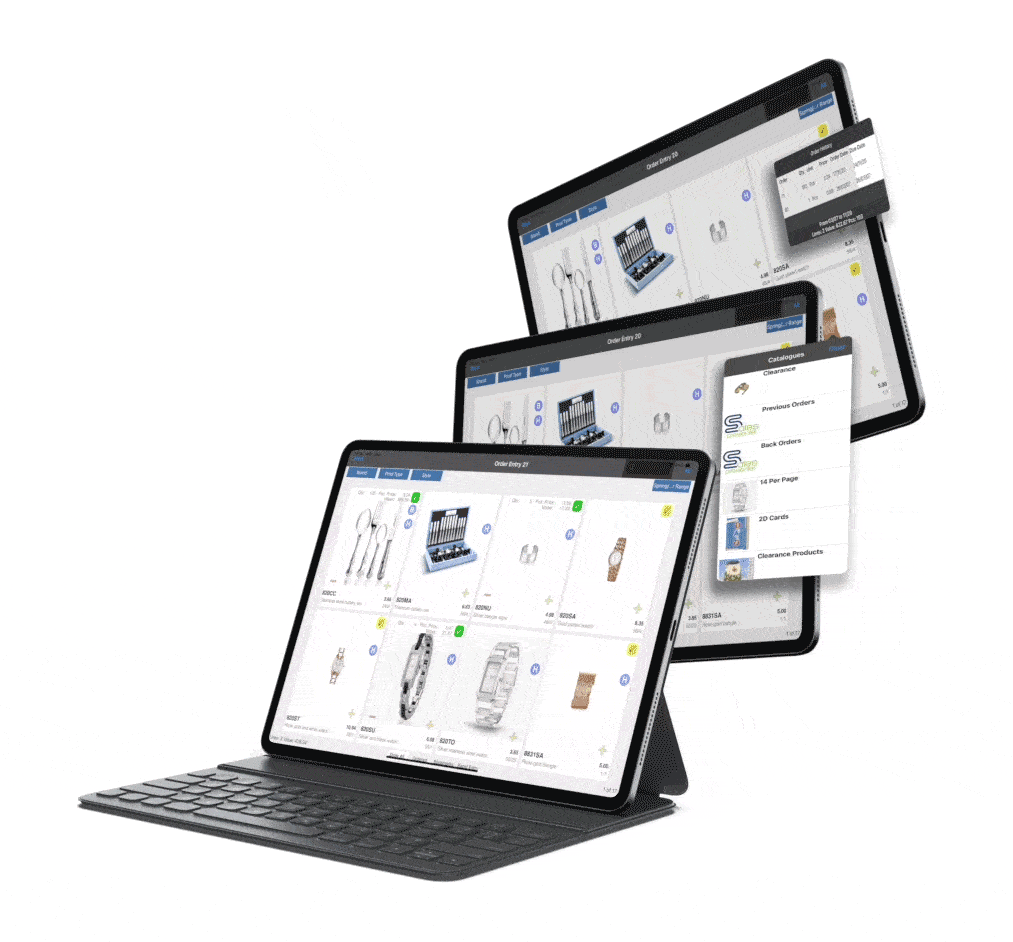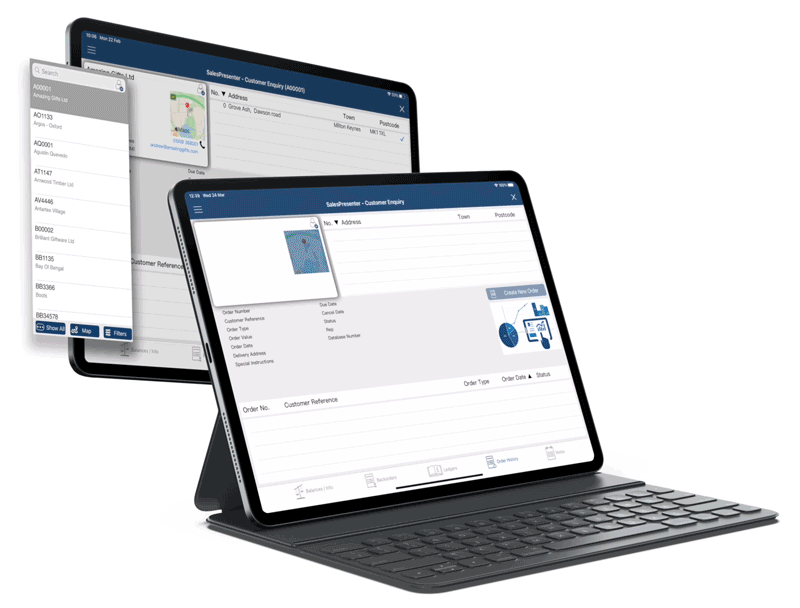 Sales reps can add a new customer straight to the iPad.
Search for customers uploaded from your ERP system.
Narrow down your search with our easy to use filters.
Show a specific customer location on the map and customers around you.
View account information, history, delivery addresses and make comprehensive notes.
Frees Time
Focus on more important tasks instead of 2 weeks processing orders after every tradeshow.
Accurate Figures
Up-to-date stock figures so reps can be certain that order lines will be fulfilled.
User-Friendly
Sales reps love the system because of its easy to use interface (and it's multilingual).
Works Offline
Take orders at tradeshows or on the road and upload orders as soon as there's Wi-Fi.
Professional
Present products professionally without using calculators and paper catalogues.
Styling Module
Purchase the styling module to enable beautifully presented products.
Information At Your Fingertips
You decide what information and what labels you give to each product.
Order in your choices of units, for example, box, pieces, inners etc.
Default the customers' agreed pricing.
Access buying history and back-orders.
Select products via barcode reading.
Include multiple photos, movie clips, sound bites, PDF spec sheets and zoom to full-screen photos.
Contact Us
Contact Us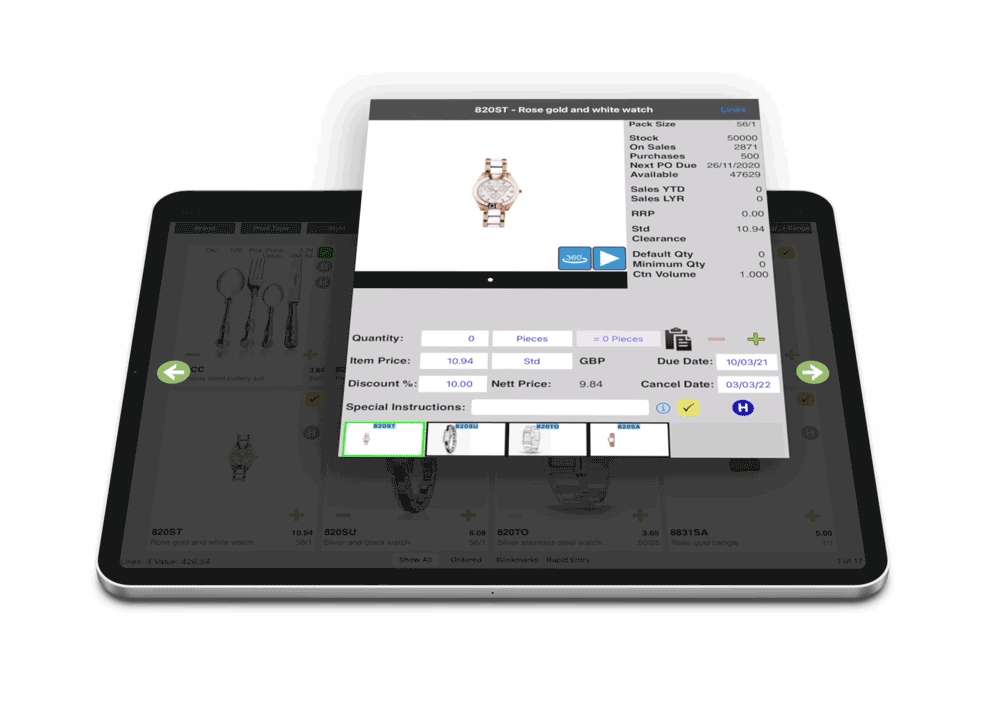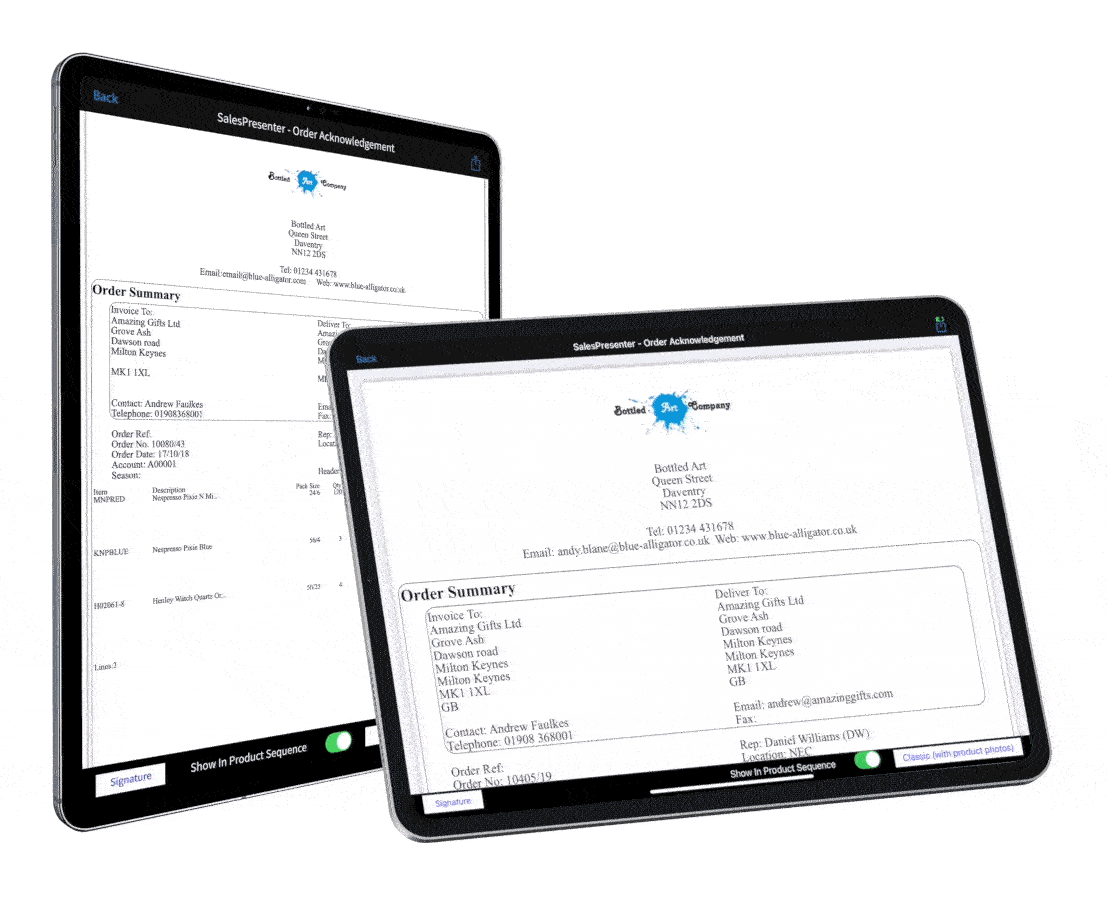 Create beautiful order confirmations.
Email these directly to the customer and then automatically feed the orders into your ERP system.
Back your orders up by an automated CC to your office inbox.
What Does Our Customer Think Of SalesPresenter And How It Has Benefited Them?
Jack Middleton – Account Manager
"One of the most rewarding things has been that at a trade show, sometimes we don't have enough space to show all our products. We've managed to actually sell products that we don't even have on stand, by flicking through the iPad and showing the customers."
See More Testimonials
See More Testimonials
Jane Wallace-Jones – Managing Director
"We bought the Blue Alligator software 5 years ago. It was quite transformational because before that we did paper orders, we had some salespeople on the road. The only way we could sell was either by having a printed catalogue and as we all know by the time you've had the catalogue printed, it's out of date, so anything new coming on you can't show them or you have to carry samples which is really not ideal."
See More Testimonials
See More Testimonials
Integrate Your Back-Office System With SalesPresenter!