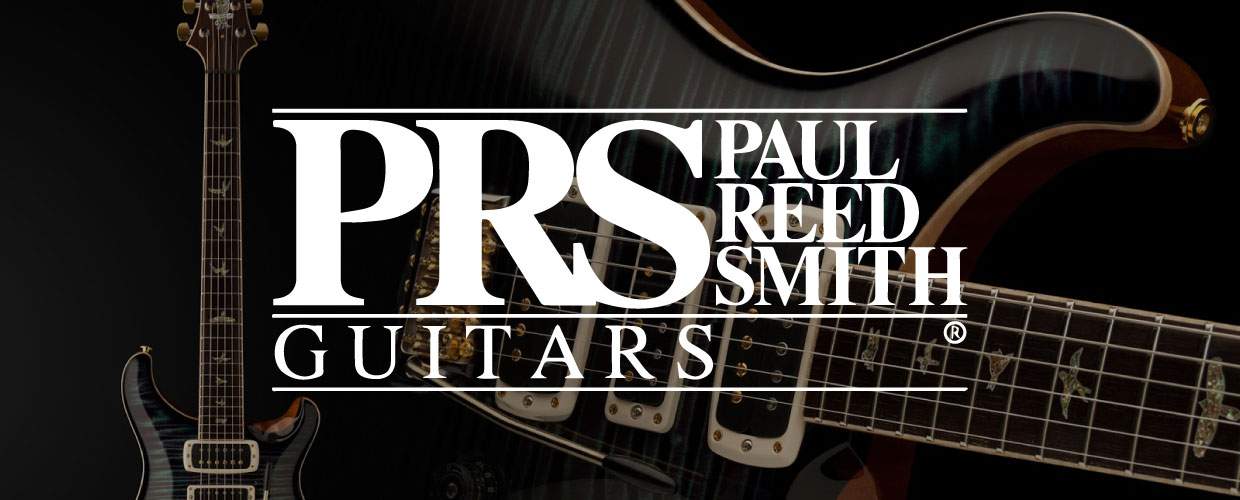 What does PRS Guitars do?
"When it's gone, it's gone" is a phrase much in use at PRS Guitars. The company's beautiful range of hand-crafted premium guitars, as played by hundreds of top musicians such as Carlos Santana. Today these are quickly snapped up by fellow musicians and fans alike. And with every single product coming out of PRS's factory near Chesapeake Bay, Maryland looking like an individual one-off.  "as soon as they see the right one they just have to have it!" says Gavin Mortimer, MD of PRS Guitars' European operation.
Gavin continues: "Each guitar is manufactured individually. Differences and options in the model, finish, neck, electronics and bridge mean that we actually have over 70,000 potential product variations.  Customers realise that another guitar of the same appearance and specification is unlikely to come around again. Promotes the notion of a highly personalised product, and the need to secure it immediately."
Until recently, demand for specific individual products would cause problems in the distribution network which would actually hinder sales potential. Gavin explains:
How they previously took orders
"Sales reps didn't really have an accurate up to the minute view of product availability. They had stock lists and would resort to the mobile phone to check, both costly and inefficient. Our marketing would be promoting the availability of new stock over their heads to our dealer network. End-users by displaying attractive images on our social media sites and Flickr. This often resulted in multiple dealers chasing a specific product. Sales reps in different countries receive orders for the same one-off individual guitar from different dealers. The potential for disapproval and conflict is obvious; we even experienced a confrontation between sales reps over stock allocations."
How SalesPresenter helped their success
Along came Blue Alligator with SalesPresenter, their well-known iPad-based sales ordering system. Which features a highly visual sales catalogue, and an instantaneous update of pricing and stock availability. When SalesPresenter was provided to PRS's European sales reps, there were 2 immediate improvements for them. Not only could they get the latest information on product availability. They were able to use SalesPresenter's highly visual presentation to increase sales of current stock.
"SalesPresenter has helped us bring our existing stock list to life," said Gavin. "Just like end-users, dealers are making an emotional decision on the stock they buy and they are now able to visualise the colour and reality of the product. Consequently, we are now hugely more efficient at selling what is available, rather than what is already gone!"
The result of this change has been an immediate increase in sales for the company across Europe and increased satisfaction within the rep team and the dealer network. And with the sales orders being automatically entered into the company's ERP system by SalesPresenter. The administration has seen the benefits of increased efficiency and the elimination of errors.
Gavins recently took a big step further with this process, by allowing the dealers to place orders for a product online using Blue Alligator's CloudCart website. Using the same data as the sales rep system, CloudCart has the same stock availability information and highly visual presentation of the product range. "Dealers can now immediately see new product as soon as it arrives and they don't have to wait to see their rep to order. Apart from improving trade sales, particularly in areas where the reps don't visit often such as Scandinavia. Our stores are able to show end-users images of actual and available guitars in "central stocks" virtually supplementing their own physical display. Customers love it, and we love the extra sales!"
Overall, Gavin considers the company has made a real leap in inefficiency and a surprisingly smooth transition to a new way of doing business. Aided by the simplicity of the applied process. "Blue Alligator helped us achieve all this with very little fuss and zero disruption to our day to day business. Perhaps what most impressed, them was their refreshing can-do attitude," he said. "Products are going to be 'gone' a lot faster now!"