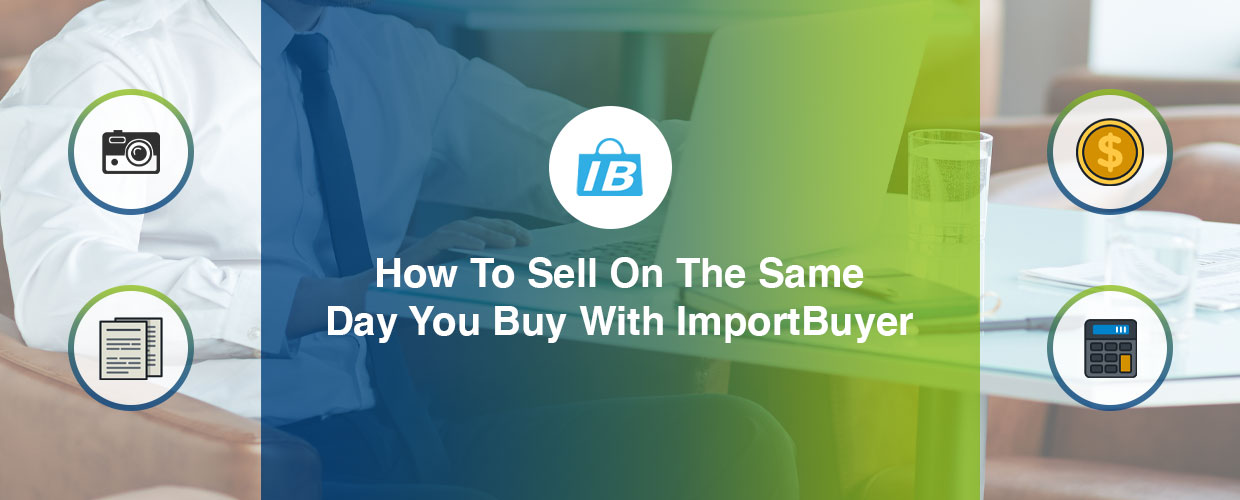 How To Sell On The Same Day You Buy With ImportBuyer
If you're part of a buying team, you know how important it is to have your purchases available to sell as close to the same day as possible. Take advantage of some of the most lucrative and profitable deals.
Before our ImportBuyer platform, buying trips were a real nightmare for buying teams. The buying process was slow and inefficient which meant you could often be missing out on the important deals your company is relying on.
Thanks to ImportBuyer, your buying team will have a new, reliable travel companion. Facilitate their buying and selling, to make sure you always come out on top.
What Does ImportBuyer Do?
ImportBuyer is our platform that's been designed for wholesalers and retail buyers who are on the move all the time for their buyers' trips and events.
It's an all-in-one platform that provides buyers with all the information they may need to source and buy products nationally or internationally.
Using our technology, you'll be able to make your buying processes much easier, so you can effortlessly buy and sell products on the same day.
How To Buy And Sell On The Same Day
ImportBuyer gives you everything you need to buy and sell on the same day, including:
Automated data capture: You can't make a deal without having all of the right data at your disposal. ImportBuyer comes with all the insights you will need to make sure you're making profitable decisions for your business.
View purchase order history: Viewing purchase order history as a buyer can be incredibly important. Make sure you are not overbuying or getting a bad deal from a supplier.
Overview of supplier prices: Need to make some quick comparisons on the fly before you make any buying decisions? ImportBuyer gives you a quick overview of the costs of your suppliers so you can go buying and selling confidently.
Calculate FOB and CIF costs instantly: To quickly buy and sell, you need to make sure that you're getting the right deal. With ImportBuyer you can quickly calculate FOB and CIF costs.
Work offline: Don't be held back from buying and selling because you don't have access to the internet. Whenever you're ready to make a purchase, so will ImportBuyer.
If you're interested to hear more about how ImportBuyer could work for your buying team, contact us today!
Contact us
Contact us