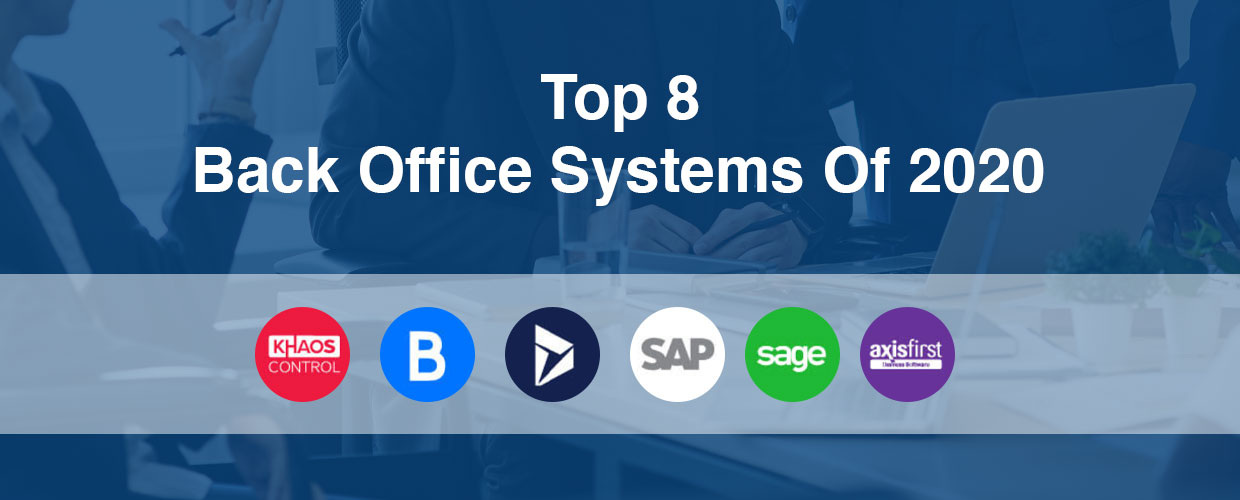 Top 8 Back Office Systems Of 2020
Choosing a back-office system can be an incredibly hard task, therefore we have made it easier and put together our top 8 back-office systems of 2020.
Each system below has specific benefits that correlate with the size and sector of your business. Take a look and see which one suits your business best!
Control your business finances with their award-winning accounting solution. Free for three months. No commitment, cancel at any time.
We even have a blog about the integration between Sage and Blue Alligator here.
Read more
Read more
Manage your business and make big decisions with clarity. Fast growing multi-channel retailers have been reaching their full potential using Khaos Control with their powerful and proven business management software for almost two decades.
Managing multiple processes over multiple software packages or spreadsheets can stop your business from reaching its full potential. Whether that's controlling stock, processing orders from one or more sales sources, customer relationship management or accounting, Khaos Control brings it all together.
Read more
Read more
A complete operations platform for brands, retailers and wholesalers
Everything you need to streamline the back office, from order management to replenishment, retail accounting, inventory, warehouse management and more. Brightpearl is designed to scale as you grow.
Read more
Read more
Achieve a real, measurable return on investment (ROI) by adopting software solutions from Axisfirst that are designed to integrate all aspects of your business.
They undertake detailed pre-sales consultancy to allow them to fully understand your requirements and to make sure that they have the right software for your needs.
Read more
Read more
Gain greater control over your business or subsidiary with SAP Business One. This small business management software connects and streamlines your processes — and grows along with you.
Read more
Read more
Dynamics 365 (previously Navision, some versions still supported)
Streamline your processes, make smarter decisions, and accelerate growth with Dynamics 365 Business Central—a comprehensive business management solution designed for small to medium-sized businesses.
Read more
Read more
In conclusion, you can see there are many different options to choose from, take the time to understand which one suits you best.
If you need any further guidance our team will be happy to help.
However, if you already have a system in place and want to integrate with Blue Alligator then click the button below and enquire today!
Contact us
Contact us