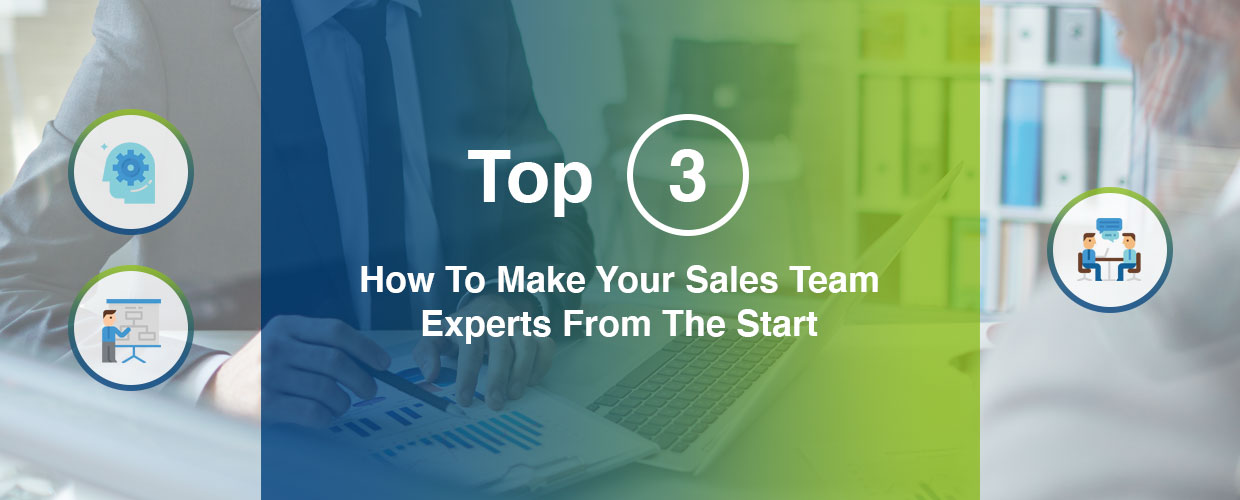 How To Make Your Sales Team Experts From The Start
Building a strong sales team from the ground up typically takes a fair amount of time and training until things start clicking and the sales orders begin to mount up.
However, there are a few techniques you can use to power up your sales employees right from the off and hit the ground running when looking to grow your sales department quickly.
Getting across the essentials
While some sales reps will need more training than others on the core aspects of the role. Every team member you bring in will have to be united on how you want to run things.
This could include defining individual and team aims, including realistic sales targets per day, month, and year, as well as idealised targets that your crop of experienced sales employees should be able to cover off.
Above all, outline a streamlined process for every sale so there is consistency in sales calls and trade interactions.
This will likely include materials highlighting best sales practices. With concise details on how to approach a variety of situations to ensure they remain on the front foot.
Find the right format for initial training
A sure-fire way to stunt sales from the get-go is to conduct training and team inductions in a way that doesn't stimulate or excite your new recruits when it comes to the prospect of working for your sales startup.
If you're starting with a smaller sales team, short courses and face-to-face workshops are likely to be most effective when trying to get them engaged from the moment they walk through the door. 
This should always involve a seamless transfer of sales knowledge from you and your senior sales team members and directors. With the ability to track course progress and quickly build solid team relationships being the aim here.
Create healthy competition
When looking for high-performance sales results from the beginning, part of your team culture will want to include a competitive spirit among sales reps that get the best out of each other.
Although there's a fine balance to strike between your team enjoying the race to hit targets and creating a stressful environment that has a detrimental impact, communicating clear objectives in sales competitions is key.
Keeping things fair and simple when looking for improvements in customer service or sales volumes can create an energetic and friendly office atmosphere.