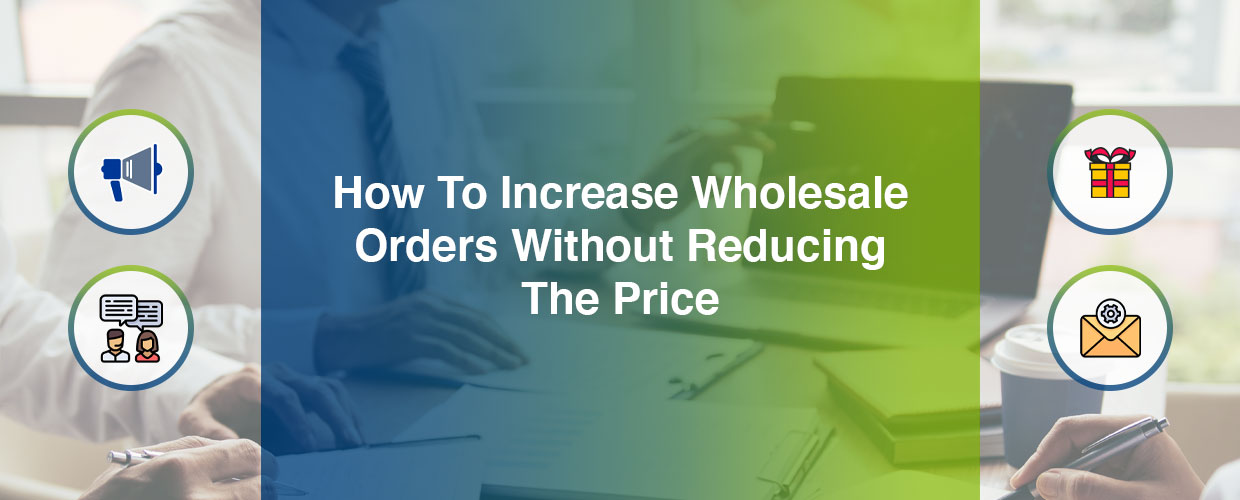 How To Increase Wholesale Orders Without Reducing The Price
As a wholesaler, you always want to try and sell as many products as you can to increase your revenues and profits.
When trying to increase your orders, a lot of people will tell you to reduce the price. Although this can help boost orders, it isn't always the most effective strategy for businesses looking to make a profit.
If you've been trying to figure out the best strategy to attract more customers, without reducing your prices, here are four tips that we suggest.
1. Make the ordering process as streamlined as possible
For a lot of customers, having a streamlined and simple ordering process can be more important than a cheaper product. After all, you'd rather pay a little bit more instead of having to deal with a time-consuming, confusing ordering process.
Automation is a crucial part of making any ordering process as streamlined as possible. CloudCart, for example, is a great example of a 24/7 selling platform where you can automate your order process and allow customers to easily browse new products and check their previous orders.
If you can provide customers with a straightforward process, we're positive that they will return to your business time and time again.
2. Offer excellent customer service
If you want customers to continue buying from your business, you should make sure to go above and beyond when it comes to providing excellent customer service.
Every customer wants to be valued and treated professionally, so make sure to go the extra mile to make them feel happy and satisfied with their purchase. 
You can also stay in contact with your customers in between orders to keep up your customer service and remind them to buy more products from your business when they need to.
3. Incentives for referrals
Even if you don't want to reduce the price of your products, there are other ways to offer incentives in effective ways. A good example is offering your customers incentives every time they refer another customer to your business.
The incentive could be a discount code, a free gift or store credit.
4. Invest in your marketing campaigns
Our final tip is to invest in good quality marketing campaigns that target potential customers of your business.
If you're trying to keep your costs down, it's important to think strategically about where you want your adverts to be shown and make sure you're only paying for adverts that have a high potential of generating leads for your company.
It can be easy for wholesalers to blow large amounts of money on their marketing campaigns and not see any sales in return. So, make sure you're smart about how yours works.