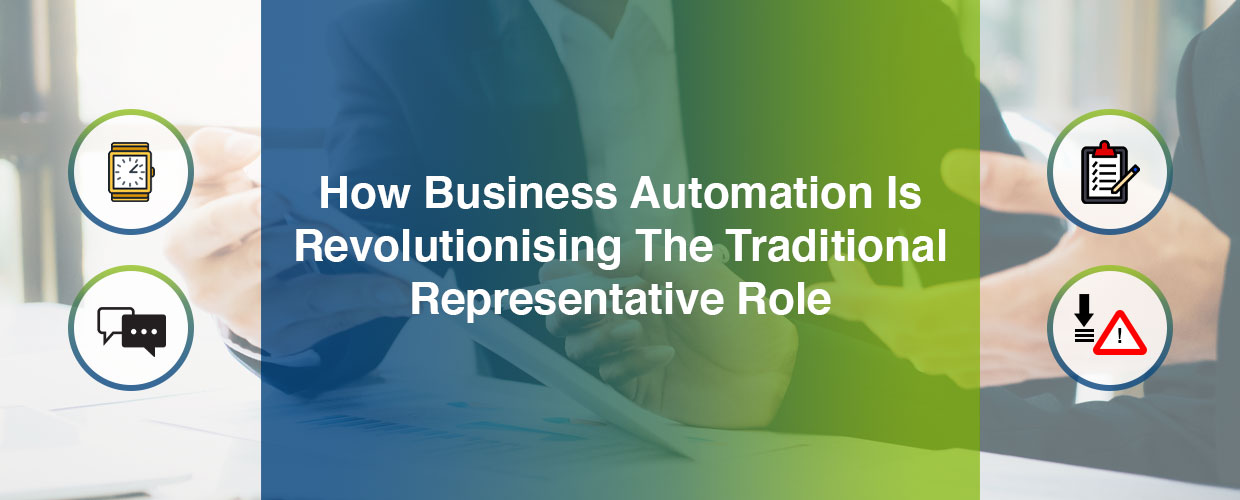 How Business Automation Is Revolutionising The Traditional Representative Role
Whatever size company you're working in, automation is all around you and is helping to completely revolutionise all aspects of business, including the roles of sales representatives.
What was once a traditional role that meant being out in the field to visit customers and potential leads, has now become a largely automated role. This automation has allowed businesses to cut down on the time it takes representatives to reach new customers and encourages sales and buying teams to push themselves to the next level.
Here is just a selection of the ways that business automation has been able to revolutionise the traditional representative role.
Thanks to business automation, representatives no longer have to spend their time on manual processes, these tasks can now be taken on by computers.
This leaves representatives the time to focus on the tasks that add value to the business. This makes automation a cost-effective revolution as businesses can pay representatives to do the work that matters, rather than just administrative tasks.
It can be hard for warehouse teams to communicate with representatives, especially when they were out on the road. This meant that teams often had to rely on emails and phone calls to share their information, which was not the most effective approach.
With automated processes, all the information can be available at the click of a button without any delays in communication. Many businesses now have platforms that can be accessed by all members of staff so that problems can be solved quickly as they arise. This makes for much more effective and instantaneous communication between staff.
Having access to data and information is an important part of any representative's role, they may need it to make a sale, or simply when trying to reflect on their work and looking for ways to improve for the next potential customer.
When businesses have effective automated programmes, representatives can access this data whenever they need it, and have much more control over manipulating the data and finding specific figures that they may need in their role.
No one likes to do long, manual administrative tasks as they often require a lot of repetition and attention. These are also the types of jobs that can be subject to a range of human errors.
These repetitive jobs are much better handled by automated platforms that can carry out the tasks quickly without the chance of any mistakes happening.
For more information on how process automation can further your business, click the button below.
Contact Us
Contact Us