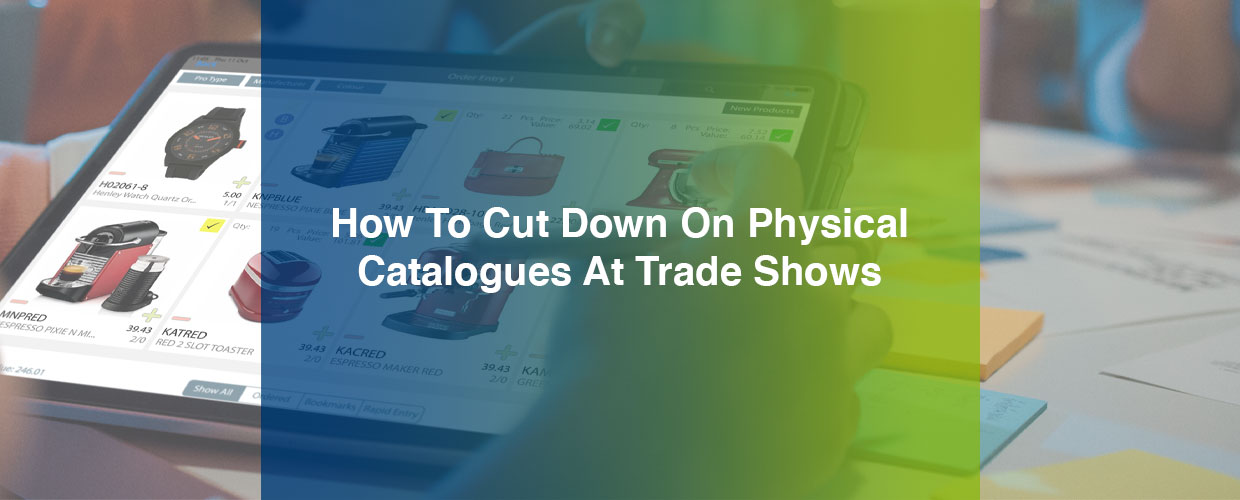 How To Cut Down On Physical Catalogues At Trade Events
Over the past few years, the whole world has started to go digital – including trade events.
As trade shows around the country start to pick back up again after the pandemic, it will become more and more common to see stalls without physical catalogues.
If you and your sales team have become used to only working with physical catalogues, the digital transition may be a bit difficult to get used to at first. But we promise that the digital approach will be far better for you and your potential customers.
Cut down on the number of physical catalogues you use at your next trade events using our tips and advice.
What's wrong with physical catalogues?
There's nothing particularly wrong with physical catalogues, they're a simple way to show customers your products. But often, there's nothing special about them.
Most physical catalogues are printed in large quantities every few months, and in the fast-paced sales world, we all know that information can quickly go out of date.
Physical catalogues don't give you up-to-date details, prices, or stock levels, which can make the sales process far longer than it needs to be.
How to cut down on your physical catalogues
Digital catalogues are the future of trade shows. With platforms like our SalesPresenter, you can sell smarter with all the information that you could need at your fingertips.
The easy-to-use and professional platform gives you up-to-date stock information, so you never have to worry about not being able to fulfil a customer order ever again.
Find new ways to show customers your products
Catalogues are no longer the best way to show your customers your products, so don't fill up your trade show stall with copies of them.
Customers enjoy experiential marketing much more, so think of ways to incorporate fun and exciting demonstrations of your best-sellers. This could include having prototypes to try, videos to watch or digital versions.
Entice your customers in with other marketing methods, then rely on a digital catalogue to sell your products.
Use a digital catalogue that can be tailored to individual customers
With digital catalogues, you have far more control over the way your present your products to customers.
Using advanced filtering techniques, you can show your customers only the products that will interest them the most, saving you both time flicking through pages of a long, physical catalogue.
You can also search for specific products, shop by category, and quickly transfer a customer enquiry into an order.