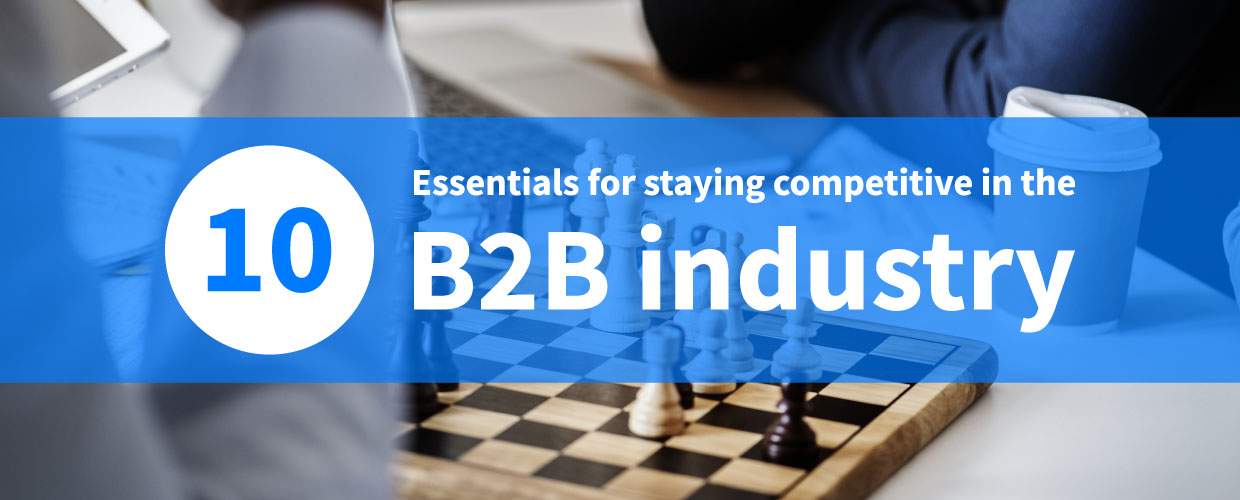 See below 10 essentials for staying competitive in the B2B world. Different marketing strategies can help to ensure that you are in the faces of your customers more often than your competition. Check them out and let us know what you think.
Automations are the perfect way to provide relevant information to your customers and prospects. Segmenting lists to narrow down who receives your emails, with clear viewing stats will allow you to see how successful it has been and what you can improve on next time. Most automation providers will also integrate with other systems to make booking meetings, follow up calls and lots more very easy and smooth.
Increase your brand recognition by advertising. There are plenty of ways to draw in prospects through enticing ads that send a bold message.
Make your display ads visually appealing to attract a large audience. Target your ads to the audience that is specific to your business, making sure your statement is bold and your pictures are exciting.
The majority of your audience is on social media, are you? Increase your brand awareness by posting helpful and relevant information to attract potential prospects. Measure your success by seeing an increase in followers, likes, shares, comments and more.

3. Customer Relationship Management
Access reports, customer/prospect details, sales statistics and more with a Customer Relationship Management system.
Access reports from the sales you have made individually and as a company.
Add customer/prospect details to your CRM so they are easily accessible to yourself and your colleagues.
Have your sales staff trained properly on your chosen system so that they can be sure to utilise every feature available to follow up, close deals and ultimately hit targets!
An optimised website will give you the edge over your competitors. Improving customer experience can drive more traffic to your website and increase leads to your company. Utilising SEO in the correct way will give you a higher ranking on the search results and put you above the competition.

SalesPresenter helps you create orders offline at trade shows and on the road. You will see an increase in productivity because of how easy it is to complete an order with a digital ordering system, as well as the massive time-saving in re-entry back to the office.
Slack is an app that allows you to contact colleagues and customers with ease. All the details you need are in one place allowing easy access when on the road or at trade shows.
Access

Trello

to view objectives and manage your projects. Using boards and tickets you and your team can keep on top of key objectives and easily track progress.
Technology is so advanced, that there are now hundreds of ways to search for products and companies. A good social media presence is now almost assumed by people who are searching for your products. Customers want to see that others are confident in your brand. Conformity is key!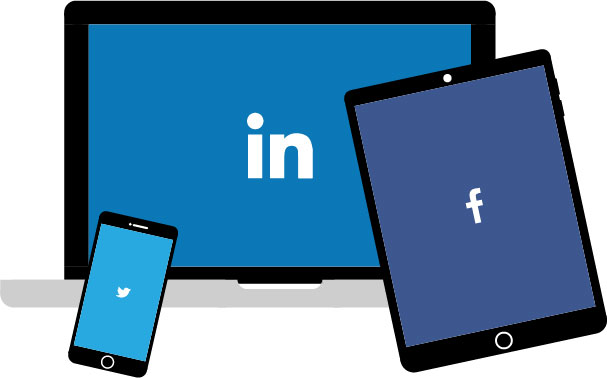 7. Understand your target audience
Understanding your target audience is something you should look into before marketing and selling your products. Marketing to the wrong audience can really damage the cash flow with no significant return.
What audience do you want to target? Think about the following factors below:
Age
Gender
Location
Industry
8. Communicate with your customers and prospects
This is a biggy. Your existing customers are your lifeblood. They are what feeds the day to day…
Listen to them, get their feedback and react. Existing customers will stay with you and new customers will come flocking in knowing that your brand helps and nurtures their customers.

To stay ahead of your competitors, you need to establish who you are competing against in your industry. Once you know who your competitors are, utilise the platforms they use such as social media and provide better content. Understanding their strengths and weaknesses allows you to build content and market your products in a strategic way that will help customers make an informed choice (buying from you).
Who are your competitors?
What can you learn from them?
Understanding their strengths and weaknesses so you can improve.
10. Strong operational systems
The key to staying ahead in a competitive environment is ensuring your business processes are as optimised as possible. This means integrating them, smoothing out procedures and giving staff the tools to make their lives easier.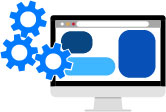 Take SalesPresenter as an example:
When reps place an order, how long is it before the office has input the order?
What if there are mistakes when transferring the information?
And during this time how long is the customer waiting for their order?
If your competitor can get an order processed and out the door in less than a day when you still have the job of manual input, your competitor will win the business hands down.
We hope this has helped you understand the key essentials for staying competitive in the B2B industry. If you have any more questions, feel free to send an email: sales@blue-alligator.com.