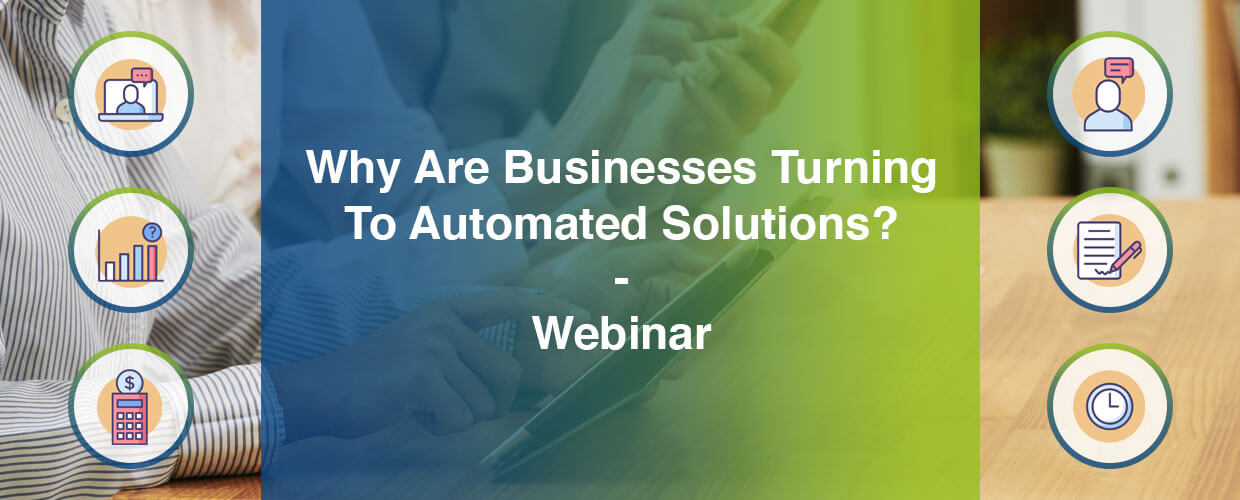 Why Are Businesses Turning to Automated Solutions?

 
As digital technology and advanced data practices become more commonplace in businesses across the globe, it stands to reason that automation software can pick up some of the slack when it comes to back-office admin.  
However, automated solutions can represent much more than simply completing tasks to free up time for employees. It has the ability to sort through and present data in a way that can transform processes and departments like never seen before.  
Listed below are just some of the reasons we believe businesses are turning to automated solutions on a regular basis.
Cost-effectiveness 
In a business world still reeling from the aftereffects of COVID-19, there has rarely been a more important time to reduce company spend where necessary.  
This is where automated software can really come into its own. Once seen as an extravagant spend that some businesses weren't prepared to meet, integrating automation into company operations is now highly affordable.  
What's more, automation is actually proven to help with increasing profitability over time, with a reduction in manual tasks leading to a more productive workforce, especially for SMEs where employing large amounts of staff isn't usually viable.  
Enhanced customer service
The advent of the internet has naturally led to a more informed and expectant customer and client audience when it comes to service. 
This is where artificial intelligence and automated solutions can help you meet the growing demand for timely and affected customer communications, seeing the use of tools such as chatbots able to answer queries in a way that a small customer service team may struggle. 
Because they are not restricted to operating only during business hours, chatbots can help you to answer queries 24/7, and also provide reams of customer information that can be acted upon. 
Providing greater business balance
Crucially, when considering using automated solutions for a business, it's important to remember that it's about working towards an operational structure where automation can drive a company forward, rather than look to replace staff entirely. 
Currently, automation is more about using it to gain a competitive edge over companies that haven't yet adopted such technology. 
By combining the creativity and nuanced thought process of humans, relying on automation to assist, inform and ultimately improve workflows for a comprehensive business strategy that can make the difference between scaling up quickly, and being left behind.