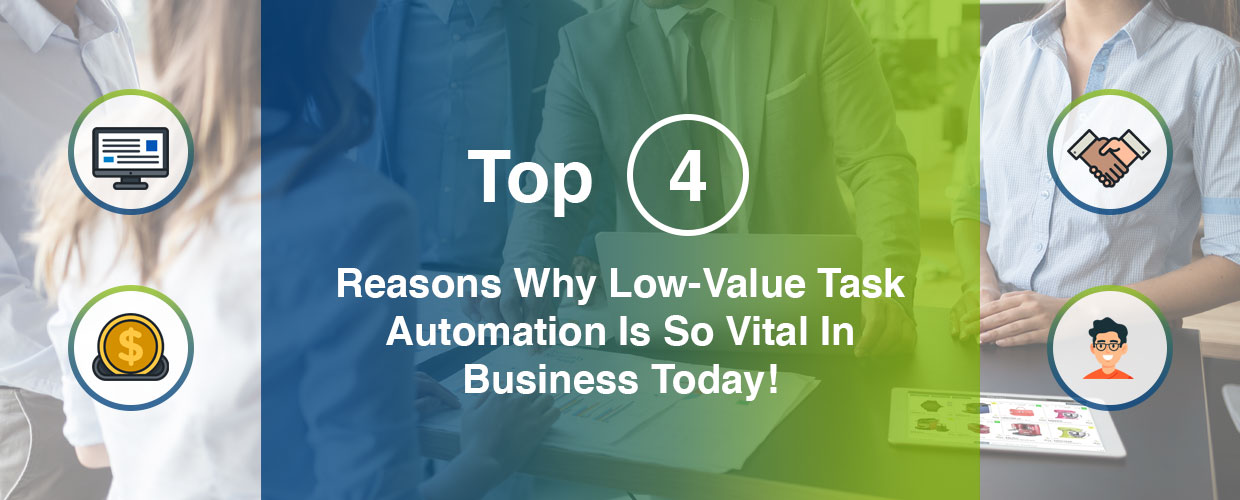 Why Low-Value Task Automation Is So Vital in Business Today
In the fast-paced world of wholesale, retail and distribution. Time is an increasingly precious commodity that can help you pick the right battles when trying to scale up your business.
Particularly for entrepreneurs or SMEs, it can be all too easy to fall into the trap of trying to do everything at once. Without thinking about which tasks will increase your chances of success.
Automation is a great way to take away some of those mundane admin tasks that can keep you from the planning and decision making that often leads to value-added innovation.
Using automation tools to take the pressure off
While advancements in automated technology once seemed reserved for those with the specialist knowledge to implement into their business capabilities. Many automation tools can now be bought and installed right out of the box in no time.
Whether you need to issue automatic payment reminders to customers, track customer subscriptions, or delve into shopping behaviour insights. There are countless ways that automation can save on needless manual tasks.
Cost reduction and productivity
Increasing profitability while reducing costs is naturally the goal of many business owners of today.
With managing time and prioritising tasks becoming increasingly difficult in a world that's always switched on, and with staff operating in roles with wider remits than ever before. Automation software can increase productivity without the need for significant expenditure.
The cost of paying operations staff to handle jobs automation software could carry out in a reduced amount of time. The logic of investment in automation is clear.
Reliable and consistent customer experience
One of the main benefits of automating low-value tasks for businesses today is its ability to deliver a shopping experience that delivers across all user touchpoints.
From gathering data from potential clients and customers leads to automated sales e-mails, order processing and shipment details. The lack of manual input throughout the customer journey on your website, or even offline, can help build trust for your brand.
Increased employee happiness
Low-value task automation isn't all about realising the doom-laden headlines you may have seen replacing human employees with automated technologies.
Moreover, your staff will likely thank you for taking away some of the tasks they found laborious in the past or hindered them from doing other aspects of the job they felt were more worthwhile.
Automation software can be a gateway to a culture of digital transformation within a retail and sales environment. Helping ensure a workforce is geared towards maximum productivity without seeing a drop in collective employee morale.
Contact us today and find out how low-task automation can elevate your business!
Contact us
Contact us