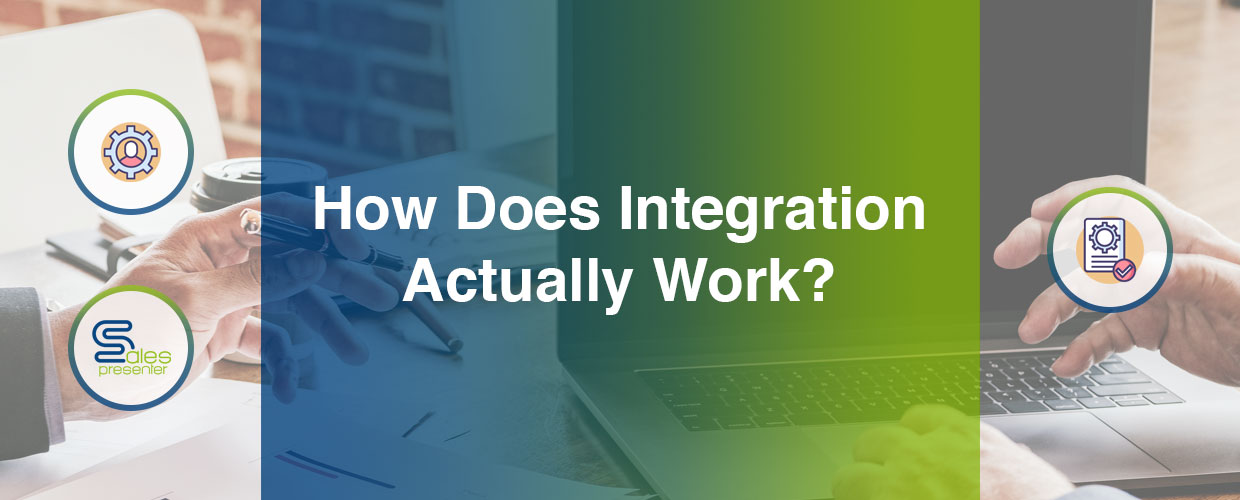 How Does Integration Actually Work?
Our SalesPresenter app integrates seamlessly with many existing ERP systems. But how does this integration work, what does it mean for your business, and what are the benefits? By choosing systems that integrate with your existing ERP system, you'll increase the efficiency of your business. Read on for our plain English explanation of the integration process.
A range of applications can be integrated into an ERP system, depending on your specific requirements. By using these tools, you can save a lot of time and repeat work plus automate certain processes for greater efficiency.
Integrated software will allow data to flow to, from or between two or more applications. The intention is to host complete, accurate and up to date information from your business software to give you a full picture of your business and customer orders at that moment. At a trade show, this can be critical and add an air of professionalism when dealing with potential clients.
What systems can SalesPresenter integrate with, and how?
SalesPresenter can integrate with many well-known ERP systems, including Brightpearl, Microsoft Dynamics, SAP, Sage, Intact and more. Once we know which ERP system you are working with, a system called CloudSync is set up in the background. CloudSync acts as a bridge between your back office and our cloud, making sure both systems work together seamlessly.
Once set up, all your data, including customers and orders, will be automatically transferred between the two systems. In addition, data from your stock inventory will be made available for your sales reps, allowing easy access on the go.
Any action taken in SalesPresenter will sync back to your core ERP system, ensuring you are always working from the most up-to-date data.
What other ways can I integrate my ERP system?
There are several ways that you can integrate your business with ERP systems. On its own, an ERP system can work as a place to store all relevant customer and product information. However, when you incorporate it with other applications to work in sync, it can unleash the system's full potential. Here are some helpful ERP integrations you might want to consider for your business:
Email integration

Calendar integration

Social Media Integration

Integrate with marketing automation tools

Team communications integrations
Contact us today for more information regarding integration with Blue Alligator and how it works with our applications!
Contact us
Contact us