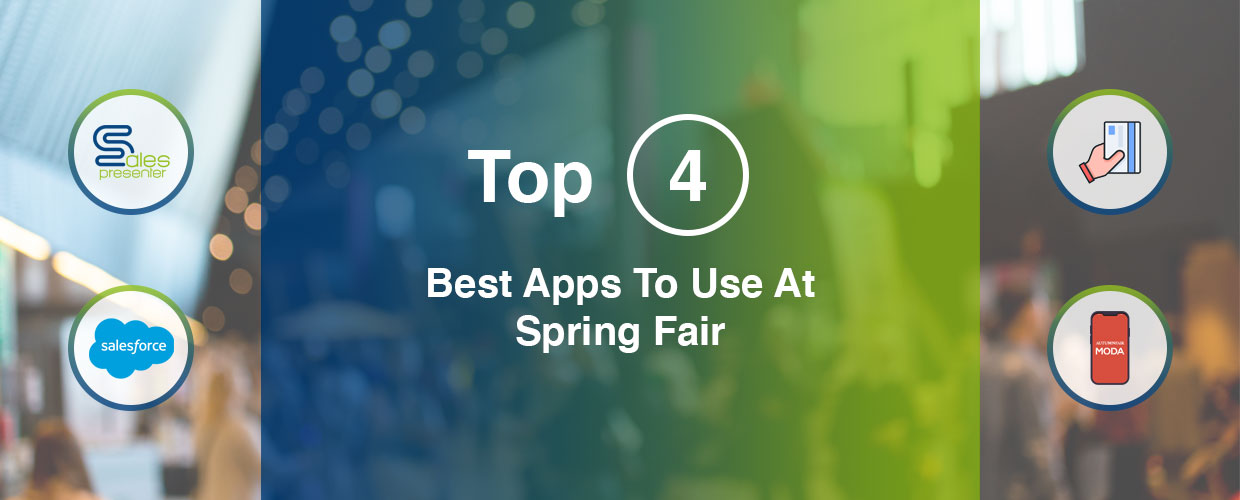 Best Apps To Use At Spring Fair
Collecting leads and making sales are the top reasons many businesses choose to exhibit at trade fairs. However, manually collecting customer data can be time-consuming and messy at best. Luckily a range of apps is now available for exhibitors to make data capture a breeze. These clever tools allow you to capture all the information you need using nothing more than your smartphone or tablet. Let's look at some of the best apps available to exhibitors at next years Spring Fair:
Created in house here at Blue Alligator, SalesPresenter is an app designed specifically for sales reps. It's an innovative selling tool with real-time order entry and stock information. It avoids reps having to phone the office to check stock or manually sift through order forms to determine if the stock has already been allocated to another customer.
SalesPresenter links directly with your ERP system to accurately update products and their availability. Complete product catalogues can be included, meaning your sales reps at the Spring Fair will be able to confidently check that any orders taken can be fulfilled. Giving them a professional edge despite the busy and fast-paced exhibition hall environment.
Your business may already use a CRM system such as SalesForce, which seamlessly manages your interactions with customers and prospects. As an exhibitor, you will get the opportunity to connect with new leads, make contacts and hopefully sell some products.
Over 85% of trade show attendees have the authority to purchase, so capturing their information to follow up post-show is critical. Unfortunately, 79% of leads gained at trade shows are never followed up. Those who use a CRM system can automate the all-important task of following up with new leads after the show to increase their chances of winning business.
Choosing a cloud-based CRM system such as SalesForce gives you a district advantage. Leads can be uploaded as you go, and the whole team can access the system on-site. In addition, the system integrates with email platforms to quickly share information with customers and colleagues.
Specifically designed to encourage your trade customers to buy more from your business, CloudCart is another effective and easy tool bought to you by Blue Alligator to help you increase average order value without having to leave your trade stand.  
Although you might not have the ability to showcase all your product lines due to space restrictions during the event, CloudCart makes it easy to show the features and benefits of associated products online and make a POS purchase that can then be processed immediately, making it a clever and useful upselling app to have onboard during the Spring Fair.  
Finally, the show's app is a must-download for any exhibitor. The app allows you to capture customer data and network with potential buyers ahead of the doors opening. You'll be able to showcase your business by adding a profile and product details. Making it easy for visitors to see what your company does and find you on the day.
Ensuring you have all your apps ready ahead of the show will allow you to get the most out of your time. By increasing your productivity and reducing the need for manual, paper processes, you can spend more time networking and increase your business exposure.